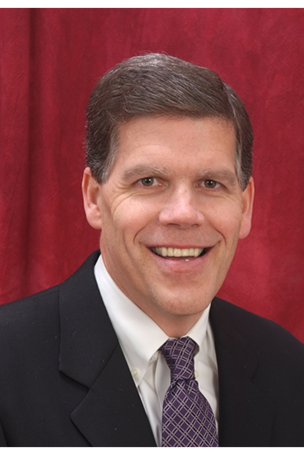 – Brad Hokamp, Cosentry CEO, says:
"Leadership is all about execution – and CIOs today are feeling it."
Henry Ford once said, "Vision without execution is just hallucination."  For data center managers, this quote has never been more spot on.
IT managers are under extreme pressure to keep data centers and IT infrastructure up-and-running with high performance 7x24x365.  This pressure comes from the need to support greater agility to accommodate unpredictable and real-time network data requirements. Consider, the amount of data being generated by businesses continues to climb.  In fact, according to IDC, "The digital bits created, replicated and consumed each in the U.S. along is expected to grow from 898 exabytes to 6.6 zettabytes between 2012 and 2020 – or more than 25 percent a year, doubling about every three years."  Execution has become the word of the day, yet many struggle just to keep their IT infrastructure up and running with high performance, along with being agile.  The Wall Street Journal underscores this dilemma:
"As many CIOs know all too well, theirs is among the most challenging executive roles.  Proficiently running an IT department day-to-day – managing people, operations, architecture, vendors, risk and compliance, and security, while keeping up with the latest technology – is generally regarded as the minimum requirement."
To solidly execute, take control of daily operations, and guarantee up time – while molding an IT vision for the future, many CIOs are turning to IT managed services.
It's estimated the colocation market size is rapidly approaching $43 billion and Gartner predicts that Infrastructure-as-a-Service (IaaS) will achieve a compound annual growth rate (CAGR) of 41.3% through 2016, the fastest growing area of public cloud computing.  The service is often an ideal alternative to streamline costs, enhance reliability and prepare for growth.  This IT model permits companies to place servers in a third-party data center – run by a service provider who manages building components, power, cooling, bandwidth, network and security or they can manage all of the system components as well.
But just how popular is outsourcing?  IT analyst firm IDC reports service providers can help CIOs focus attention where it really matters – strategy and growth.  The group notes that just by outsourcing one-third of infrastructure and routine administration, they can practically double time spent on innovation.  And we're seeing this play out time and again in our data center services business.
Recently, our company logged nearly 20 percent growth, with the Kansas City market growing at more than 40 percent.  We largely attribute this to an ability to do what any strong IT service provider should do:  Bring to market the most comprehensive suite of infrastructure outsourcing solutions.
Our commitment to helping customers execute goes even further.  We completed the integration of St. Louis-based Xiolink, acquired in the first quarter of this year and just recently acquired Milwaukee-based Red Anvil.  These data center acquisitions extend our footprint in the Midwest, strengthening our portfolio and services – including managed hosting, colocation and private cloud computing.  We now operate nine data centers within four Midwest markets.
Leadership is all about execution – and CIOs today are feeling it.  Forced to do more with less and address an increasingly complex IT infrastructure, many just don't have the bandwidth to manage day-to-day while still planning for the future.  Data center services – allowing companies to outsource some or all functions – is now becoming the answer.  By teaming with the right provider, businesses can set their sights on what really matters.
But don't just take our word for it.  Even Henry Ford thought this was true.